Financial Aid Dean Jennifer Hulvey Wins UVA Diversity-Equity-Inclusion Award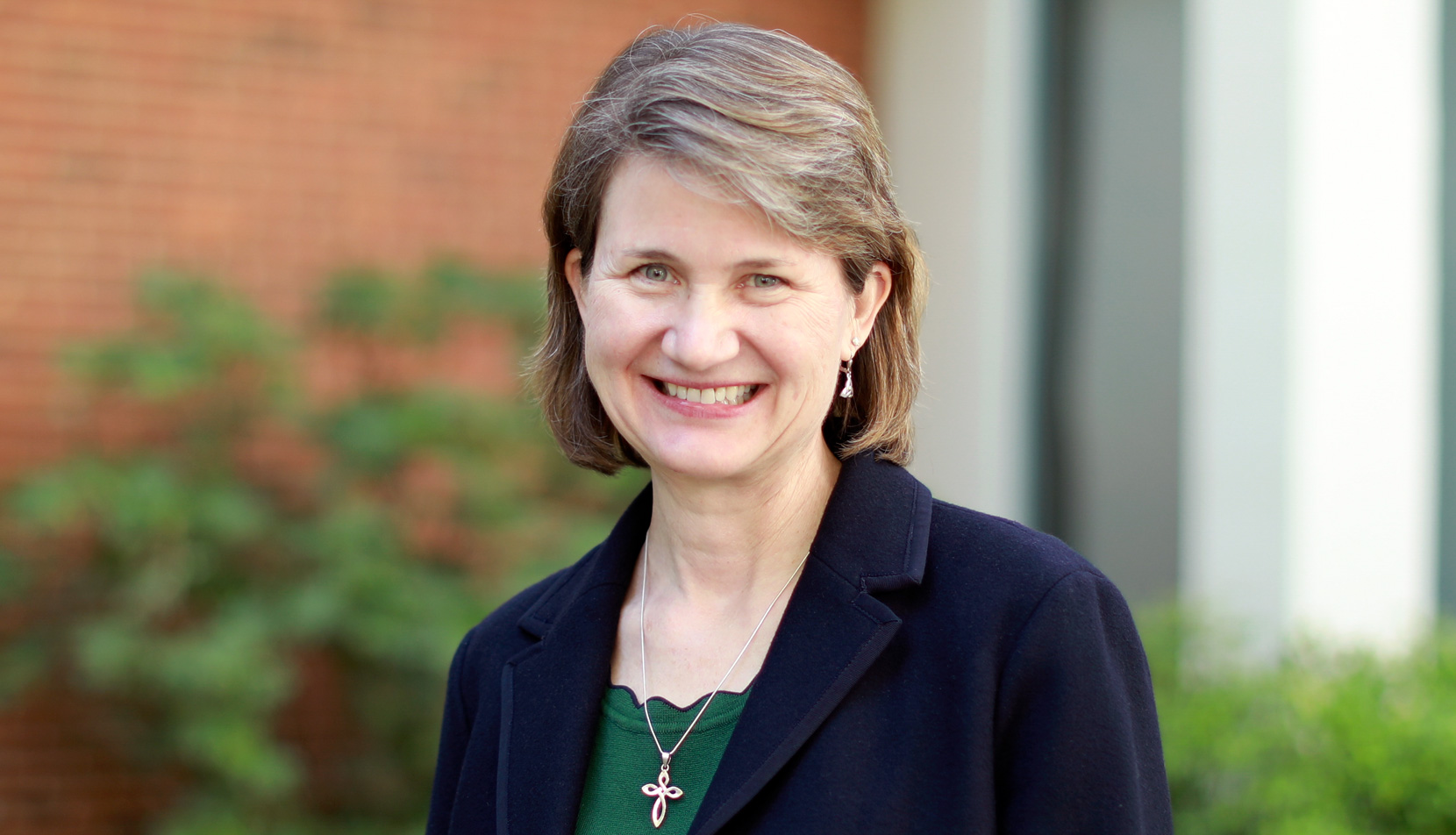 During the 13 years she worked at the University of Virginia School of Law, Jennifer Markham Hulvey advised thousands of students on how to manage their finances and build wealth after graduation. diploma. But with her open mind and caring ways, she also helped make the school a more welcoming place for many other students to come.
Hulvey, the law school's associate dean for financial aid, education, and planning, is this year's staff member recipient of AVU's John T. Casteen Diversity-Equity-Inclusion Leadership Award, which recognizes and honors members of the University community "who best demonstrate exemplary leadership in advancing diversity, equity and inclusion." The price was announced on Tuesday.
Described by colleagues as the "beating heart" of the law school's student services team, Hulvey joined the school in 2009 from AVU's office of student financial services. In remarks and letters nominating her for the award, students and colleagues praised her for her warmth, her ability to educate students about their finances, and her many efforts to build an inclusive community. They also expressed their appreciation for his outreach to LGBT students, veterans, people of color, and first-generation college students.
"The simple truth is that Jennifer Hulvey believes that every person should be valued and, in turn, Jennifer helps each of us find worth in ourselves," Wade Foster, a 2019 alumnus, wrote in support of his appointment. "Jennifer's background and life experience gives her the ability to both understand and maintain the trust of very diverse groups of people."
Hulvey grew up on a multi-generational rural farm in Virginia, located in a hollow of the Blue Ridge Mountains. Although her father worked as a lineman for a telephone company, he and his extended family also maintained what she called "a typical Appalachian subsistence farm." Her growing isolation in the countryside led to a number of awkward encounters and embarrassing moments as she learned to navigate college and the professional world.
"I made so many mistakes and was embarrassed by things that everyone seemed to know, and I didn't," Hulvey said. "I went from being a straight student in our little high school, where our highest available math class was trig, to almost failing college my freshman year. I just didn't understand how it all worked and was constantly out of it.
Hulvey is on a mission to make AVU law students feel welcome, regardless of their background.
"Our differences make each of us special and unique in our own way," she said. "When a student identifies an area they want to make changes in, like learning how to manage finances or learning how to dress for the corporate world, I want them to know that we have resources for it. help and how to access these resources, and I don't want them to be embarrassed that they don't already know these things I want to be someone they can feel safe around no matter what they are facing .
Hulvey said his community service is deeply rooted in his Christian faith.
"Working with our students is an honor and the best part of my job," she said. "To me, this award reflects the effort our entire community is making to be each other's neighbors, and I'm incredibly grateful to have been a part of that."
Hulvey's efforts on behalf of students range from building a robust and proactive financial advisory services model to actively reaching out to students and student organizations who may need more in-depth support.
Each year, she attends a series of student affinity group events and co-hosts welcome dinners and luncheons, all with the goal of ensuring students see her as an ally.
"Being with Jennifer is like being at home; she is warm, accepting of everyone and sometimes even puts herself in second place if it means it will help someone else," wrote former student Shruthi Prabhu '19.
Hulvey has created a system to share external scholarship listings with law students and regularly contacts relevant individuals and student organizations to encourage students to apply. Thanks in part to her efforts, 55 LGBT law students received $350,000 in scholarships from the Serpentine Society, an LGBT alumni organization that has funded chairs, fellowships and programs at AVU since 2016. The company awarded Hulvey its Outstanding Service Award in 2017 for his commitment to creating a more positive and welcoming environment for the LGBT community.
Hulvey also advocated for the creation of additional gender-neutral restrooms and helped transgender students change their names.
Professor Anne Coughlin, an academic adviser to the LGBT student organization Lambda Law Alliance, spoke frequently to Hulvey about student concerns, Coughlin wrote in a letter recommending Hulvey for the award.
"Ultimately, Jennifer models her conduct on the clear prescription to love our neighbors as we love ourselves," Coughlin wrote. "Following this order, Jennifer strives to keep each student safe – in mind and body – and to provide the resources that can help them become forces for good in the world."
Dean Risa Goluboff said that in addition to providing a warm and welcoming environment for students, Hulvey has significantly increased and improved the support provided by her office.
Hulvey offers a "comprehensive suite of services that begins before students enroll and continues long after they graduate," Goluboff said. "Jennifer's student-centered approach has endeared her to a generation of AVU law students and alumni."
Hulvey's team is particularly focused on incoming international students and high-debt students, Goluboff said. These students tend to need more financial advice and are more likely to be first-generation, low-income students of color.
Senior Assistant Dean for Career Development Kevin M. Donovan, who works closely with Hulvey and joined the law school the same year, said her efforts were an "inspiration."
"Because she obviously cares so deeply for her students, they are willing to share information, accept guidance, and be vulnerable in ways they wouldn't with others," Donovan wrote.
In addition to teaching every student how to budget, plan, and manage money, Hulvey also hosts lessons on investing, buying a home, and other topics students may not be familiar with. a lot.
"This level of training and knowledge transfer is key to an inclusive culture – ensuring that all students have the information they need to make informed life decisions," Donovan wrote.
Hulvey also paid special attention to the needs of students who are veterans and active duty military.
Realizing that the law school participated in the Army's Yellow Ribbon program — which offers educational benefits — but had historically provided no special support for military students, Hulvey built a centralized center for them. She also liaises with the Virginia Status Office and the University Registrar's Veterans Benefits Team on their behalf. She also helped connect students to the Tillman Scholar program.
Third-year student Jordan Armstrong, a veteran, said Hulvey "has the right contacts and the right answers to the tough questions."
"In my three years here, I am not aware of a single case of paperwork inconveniencing a vet," Armstrong wrote. "It may not sound unbelievable, but please trust me when I say it is."
Hulvey's impact on the students lasts beyond their three years here.
Alumnus Daniel Richardson '18, who became a clerk of the United States Supreme Court, writes that he still turns to Hulvey for advice even years after graduation.
"To me, his advice is a rare and undeserved gift," he said. "For her, it's just another day in the office, where she helped transform UVA Law into the welcoming and inclusive institution it has become."